 Serenity offers gender specific treatment and provides specialized groups related to life skills, relapse prevention, and spiritual concepts.
Covid-19 Response
How to Donate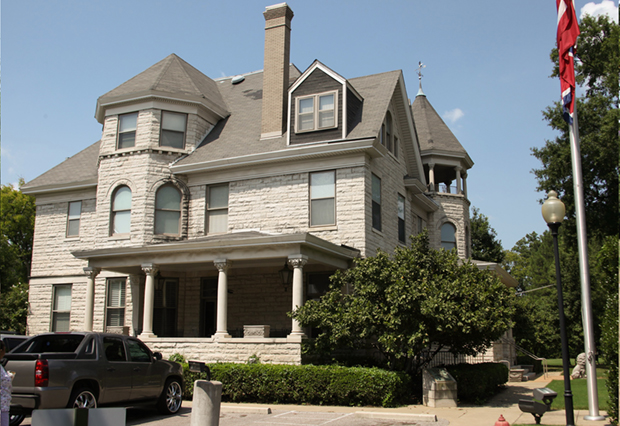 Serenity Recovery Centers is well established in the Mid-South as a treatment facility with proven results that offer renewed hope for living. With more than 20,000 alumni, Serenity Recovery Centers serves more than 700 individuals each year. After 45 years, Serenity is one of the most trusted names in helping people with alcohol, drug addiction, and co-occurring disorders become productive citizens once again.
Serenity provides comprehensive treatment services for alcoholism/addiction and co-occurring disorders. Services are gender specific and focus on clinical needs, relapse prevention, spiritual concepts and life skills. Serenity utilizes Recovery Dynamics and Evidence Based practices as core components of the treatment experience. Services are delivered by Licensed Alcohol and Drug Abuse Counselors, Bachelor and Master level Counselors. Our services are based on the American Society of Addiction Medicine criteria.
Serenity conducts assessments for addiction utilizing the Addiction Severity index.  Serenity can provide independent assessments as wells as conduct an assessment at the initial onset of treatment to determine level of care and to develop a treatment plan.
Serenity Recovery Centers offers Residential Treatment Services that consist of 24 hour-a-day services, Individual Therapy, Group Therapy, Education, and supportive services.
Serenity's partial Hospitalization Services consist of treatment services 4-6 hours per day, four days per week.
Serenity offers Halfway Services for individuals upon completion of a treatment program. Halfway participants are allowed to reside at the facility, in a structured environment, while regaining employment and integrating back into the community.
Serenity's Intensive Outpatient Services are gender specific and consist of three hours of treatment services per day, four days per week.
Serenity Recovery provides Aftercare Services that consist of a weekly support group. The support group lasts for two hours and is available as long as needed for anyone who has received services at Serenity.
By providing new hope and tools for living, along with effective counseling, Serenity Recovery Centers has established itself with proven results.  With more than 20,000 alumni in the Shelby County area, Serenity Recovery Centers serves more than 700 clients each year. After 40 years, Serenity Recovery Centers is one of the most trusted names in helping clients with alcohol, drug and co-occurring disorders become productive individuals once again by providing successful treatment regardless of a client's ability to pay.
Serenity Recovery Centers boasts a high rate of recovery. Its counselors do not merely treat symptoms; they seek to identify underlying issues behind lifelong patterns of self-destructive behaviors. The name of the Center, Serenity, is a perfect description of the goal of the Center's holistic treatment is to give each person the tools with which achieve and maintain his/her own serenity.
Holistic treatment is provided to address the emotional, mental physical and spiritual needs of each person'
Successfully Completed Treatment
Maintain Abstinence after 6-month Follow-up
Say the experience was very helpful

In Memory of Allen Richardson
1954-2016
On December 20st, 2016, Allen Richardson lost his battle with cancer. He leaves a legacy of community service and dedication to saving lives through his work in Addiction Recovery. Allen served as Executive Director of Serenity Recovery Centers, Inc., for more than 21 years and under his leadership over 11,000 individuals were provided substance abuse treatment.
Read More
Serenity offers multiple methods of payment including self-pay with major credit cards as well as the following commercial insurance companies:







Take the first step on the journey to your new life.