Who doesn't enjoy a 4th of July celebration at the lake or a backyard BBQ with the family? Everyone gets together and has a great time playing games, eating and drinking. As a recovering addict, that scenario could be a recipe for danger. Instead of staying away from the people you love, make a plan to deal with the cravings and old patterns. If your family is supportive of your efforts, you may find this to be easier than you think. However, if your friends and family are not supportive, you may need to find a different way to celebrate.
You Cannot Change Your Family's Behavior
Although it would be nice if your family agreed not to drink around you, you are not going to be able to control everyone. You need to focus on what you can change. If you plan on attending a party where you know there will be substances you need to avoid, you need to be prepared with coping skills. Have the resources you need to fight the urge to relapse. Bring a deck of cards with you. Get your sister's kids involved in a game of Crazy Eights and give her a break from watching them. Have a basketball, croquet set or game in your car to pull out if necessary. You might now be able to change your family's drinking, but you can offer new traditions.
Establish Boundaries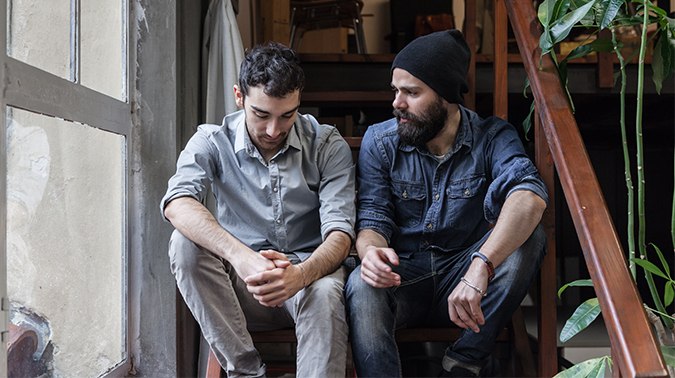 Know what you're going to say when someone does offer you a drink. "No thanks, but I'd love a Coke." "I'm driving." You don't have to mention your sobriety, unless you choose to do so. Bring support who will help you through a difficult situation or be your excuse if you need to leave early. Talk to the person about your expectations before the party to make sure everyone is on the same page. Talk to a mentor or your sponsor about where you're going and what you're doing. Maybe have a check-in during the party.
BYOB
In this case, "B" is for beverage, not booze. Splurge and bring some of your favorite non-alcoholic drinks. You might want to bring a good supply, because at a party, you might have to share. Or ask the host if there is somewhere you can put them to know you'll have a way to avoid the bar. And avoid the bar or being around the cooler with the beer. Get the host to help organize things to help you. Your family might be more accommodating than you realize. Just remember to ask them to be low-key about it.
Have a Back-Up Plan
No matter how well you plan for sobriety at a party, there might be unforeseen triggers. If you do end up having to leave, don't just go home and wallow in self-pity. Have some sober friends who can be supportive, whether you messed up or had a family member who just wouldn't leave you alone. Sobriety is not always easy, especially when you're around people who don't struggle with addiction. You can attend a party and relax with your family and friends without alcohol, but you need to be prepared.

Serenity offers gender specific treatment and provides specialized groups related to life skills, relapse prevention and spiritual concepts.
NEED HELP ➡︎ (901) 521-1131