Allen Richardson
1954-2016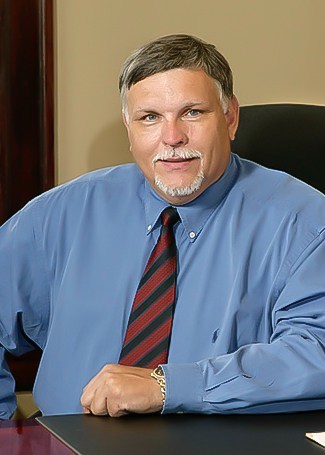 On December 20st, 2016, Allen Richardson lost his battle with cancer. He leaves a legacy of community service and dedication to saving lives through his work in Addiction Recovery. Allen served as Executive Director of Serenity Recovery Centers, Inc., for more than 21 years and during under his leadership over 11,000 individuals were provided substance abuse treatment.
Allen was a Licensed Alcohol and Drug Abuse Counselor (LADAC) for over 30 years. Prior to coming to Serenity, he was the Director of the Parkwood Hospital Addiction Unit, the Director of Alta Care West Tennessee Division, and the Director of Addiction Services at Northwest Counseling Center.
Allen served on multiple regional health committees and community task forces, including the Licensure Committee for the state of Tennessee and the TennCare Round-Table Committee, which was appointed by the Commissioner of the Tennessee Department of Mental Health. He was a member of the Tennessee Association of Alcohol and Drug Abuse Services for 25 years and served on the legislative committee as vice president and secretary. Allen was also a member of the Memphis Area Treatment Consortium. He initiated the first collaborative project with the University of Memphis Tiger Power Program, which provides addiction education for athletes.
Under Allen's leadership, Serenity Recovery Centers, Inc., received the Community Development Award for outstanding community service from the mayor of the City of Memphis. He also received the Summit Award from the Bureau of Alcohol and Drug Abuse Services, Tennessee Department of Health, which recognizes individuals' dedication and contributions to the field of substance abuse and treatment.
Memorial
Allen's passing leaves an unfillable void here at Serenity, but his work here, and the passion with which he served will never be forgotten, and will continue to inspire us in everything we do.
In lieu of flowers the family requested memorial be sent to Serenity Recovery Centers , 1094 Poplar Avenue, Memphis Tennessee 38105, or placed here on our website.